As I follow my regular Saturday morning routine (housework, radio etc) I have watched the sky to the south turn a glowing silver haze.
Here are some pics, so far. I may add some later as the day proceeds: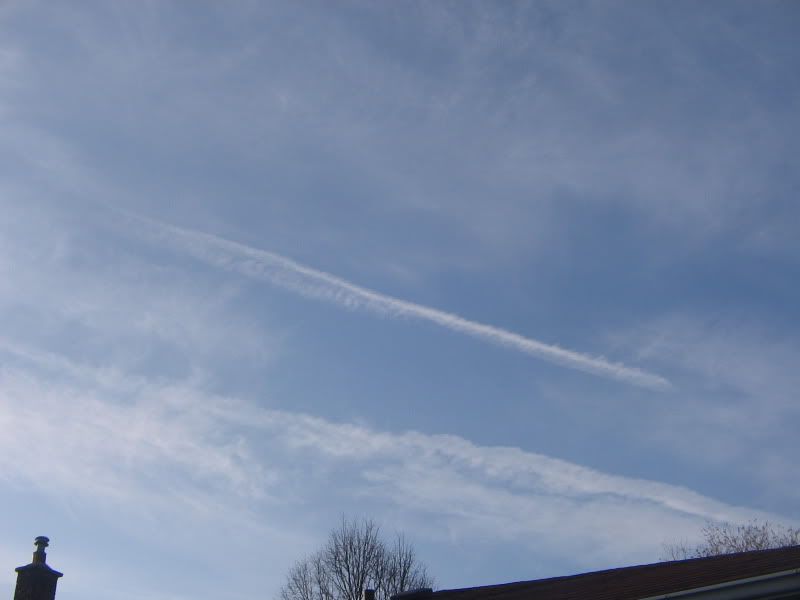 8:15 am EDT Nov. 21 09 Southern Sky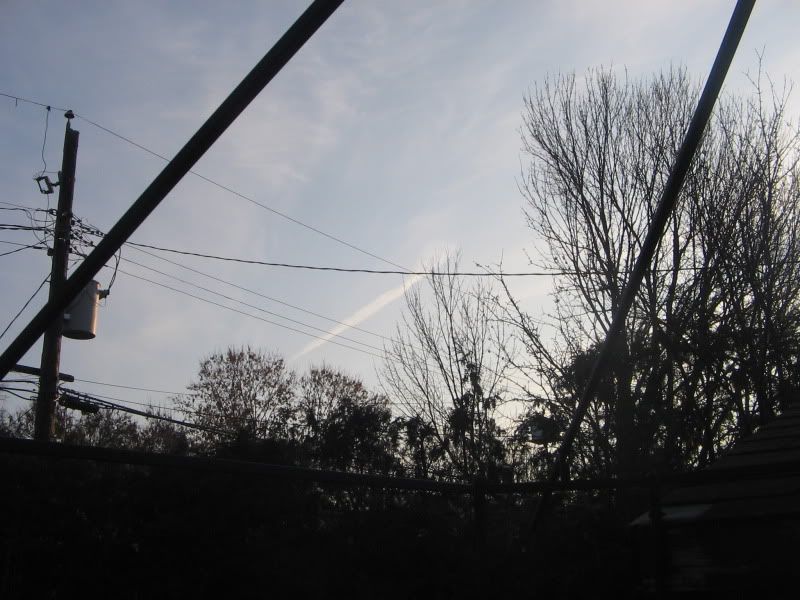 8:20 am EDT Nov. 21 09 Due Eastern Sky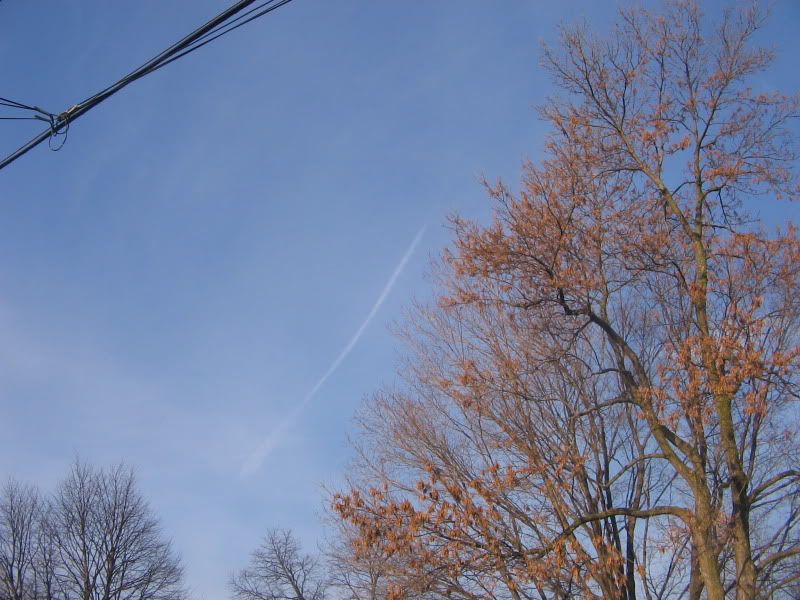 8:21 am Nov. 21 09 Western Sky
Just an update, I saw quite a few when doing the shopping, sadly didn't have cam or phone with me. They were dashes rather than full straight lines.
This is interesting because when they disperse they tend to look more 'natural'
Like this beautiful example of typical wispy cirrus clouds at sunset: